The Digital History Project is an initiative of the Iowa City Public Library. We collect digital items that reflect the history of Iowa City and rural Johnson County, Iowa. For more information about the project's partners, see the About page. 
Featured Item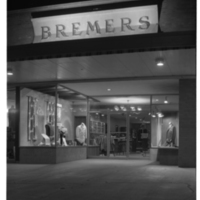 Bremers store on the 100 block of East Washington Street, downtown.
Featured Collection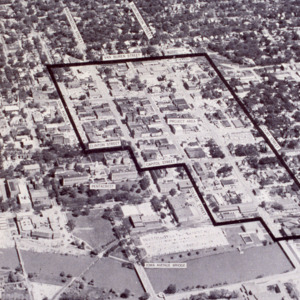 Photos of buildings and the demolition of buildings during Iowa City's urban renewal phase of the 1970s and 1980s.
Featured Exhibit
Explore the different facades the Iowa City Public Library has had, starting at 1897.