Featured Item
Close-up exterior view of the barn and its attached side-gabled shed. Built in 1883. Restored by Rich Tyler.
Featured Collection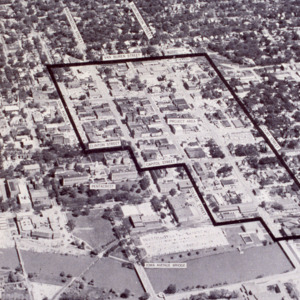 Photos of buildings and the demolition of buildings during Iowa City's urban renewal phase of the 1970s and 1980s.
Featured Exhibit
Explore the different facades the Iowa City Public Library has had, starting at 1897.